Parenting a struggling
teenager is challenging.
No one should have to go
through this journey alone.
We are here to put the power back in your hands.
Join our parent community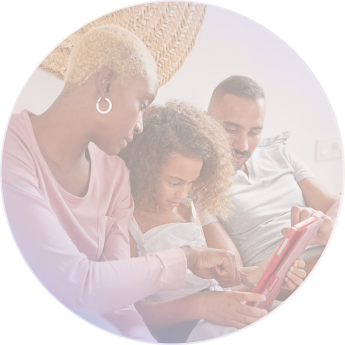 ShineTogether is a virtual wellness community to support parents and guardians of teens struggling with mental health. Our platform is a safe space to connect and share with others navigating a similar journey. We give you the tools and resources in one place so that you can be informed, empowered, and build your community.

Created by parents, for parents and caregivers.
Special Welcome Offer
Join our community and receive your first 30 minute consultation for free
with a ShineTogether team member.
Make the best decisions for your family.
Join a community of support and receive
the resources you need.
Ask and Share
Find wisdom in written forums where you can connect with other parents, ask questions, and share your experience.
Join Parent Circles
Join a small group of parents to confidentially share, vent, laugh and cry. Parent Circles are live and virtual and led by an expert or parent coach. Think of this as your go-to support group.
Learn from Experts
Expert speakers share tips during virtual events on everything from parenting a struggling teen, to the impact on the whole family, and more.
Navigate the journey
Obtain an overview of how to navigate the journey and world of treatment options for struggling teens. Find comprehensive answers to your questions.
Explore programs
Browse our directory of wilderness and residential treatment programs. Find an expert Therapeutic Education Consultant (TEC) who can help to tailor your options .
Enhance your Learning
Search through relevant articles, podcasts, and other helpful info in our resource library to help you through this period.
Too much jargon?
If there is something you don't understand, check our glossary for more info.
Get real time advice from experts and parents.
Setting Boundaries
Expert Talk6 PM EST
Weekly Parent Circle
First Meeting
June 14
6 PM EST/PST
Saturday
Coffee & Chat
Every Saturday
10 AM PST
Want more?
Learn more about our community and join to see all our events.
Your privacy comes first
Ask questions and respond anonymously. You can choose to sign-up with your information or use an alias.
A safe space for members
This is a members-only community of parents going through similar challenges. We have community moderators on-board to ensure a welcoming and safe space. Judgment is never tolerated.

You're in control
Our goal is to provide a space for parents to find tools and information, not to encourage or push specific programs or ways of thought. We receive no financial incentives from any program.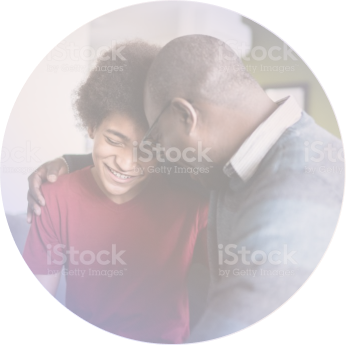 "I am the parent of a son who has struggled since early adolescence with anxiety, depression and suicidal ideation. After years of therapy, and more recently, a wilderness program followed by a year at a residential treatment program, he is doing significantly better. He now has the tools he needed to help him cope and even thrive. With all the talk about mental health in this country, the scandal is the lack of resources for parents looking for help."
We curated some articles, podcasts and other helpful info in our resource library to help you through this period.
See it for yourself. Join the community. Join the conversation.
Have you been through this journey? Do you want to support other parents?
Email us if you are interested in becoming a parent coach!